Fusion Allergy Eye Spray
€11.98
Preservative free eye spray for treatment and care of dry, irritated or inflamed eyes and eyelids due to allergic conjunctivitis (Hayfever).
Also available Boots, Lloyds Pharmacy and all good Pharmacies nationwide
Product Information
Preservative free, natural eye spray
Contact lens compatible
Suitable for all ages including infants
Suitable for Eye allergy symptoms (Red, itchy an watery eyes)
Contains 2% Ectoin, Vitamin A and E to help protect the ocular surface from harmful allergens.
Comes in an easy-to-use 10ml spray dispenser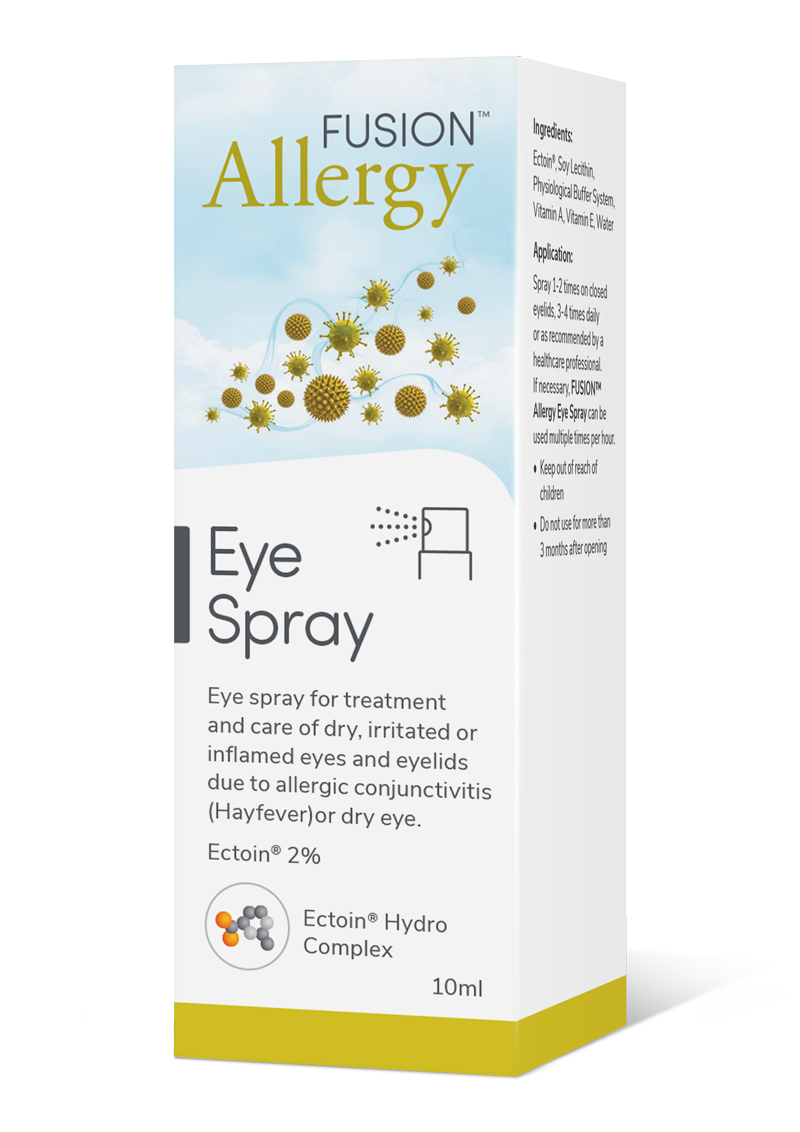 How to Use Fusion Allergy Eye Spray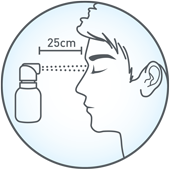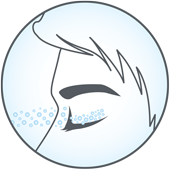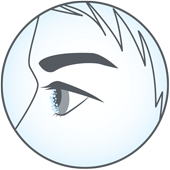 Remove the protective cap and hold the bottle in front of your eye with a distance of approx. 10 cm. Spray on closed eye lids. Slowly open your eye and blink a few times to spread to surface of your eye. Repeat the procedure on the other eye.
Always read the label and instructions for use
How Fusion Allergy Eye Spray Works
The surface of your eye is covered by a thin layer of tears, called the Tear Film which protects, nourishes and lubricates the eye.
Allergens can enter the tear film causing irritation to the ocular surface.
These allergens can cause red, itchy and watery eyes.
Fusion Allergy Eye Spray contains a natural molecule called Ectoin which helps both to flush allergens from the eye and protect from harmful allergens entering the tearfilm.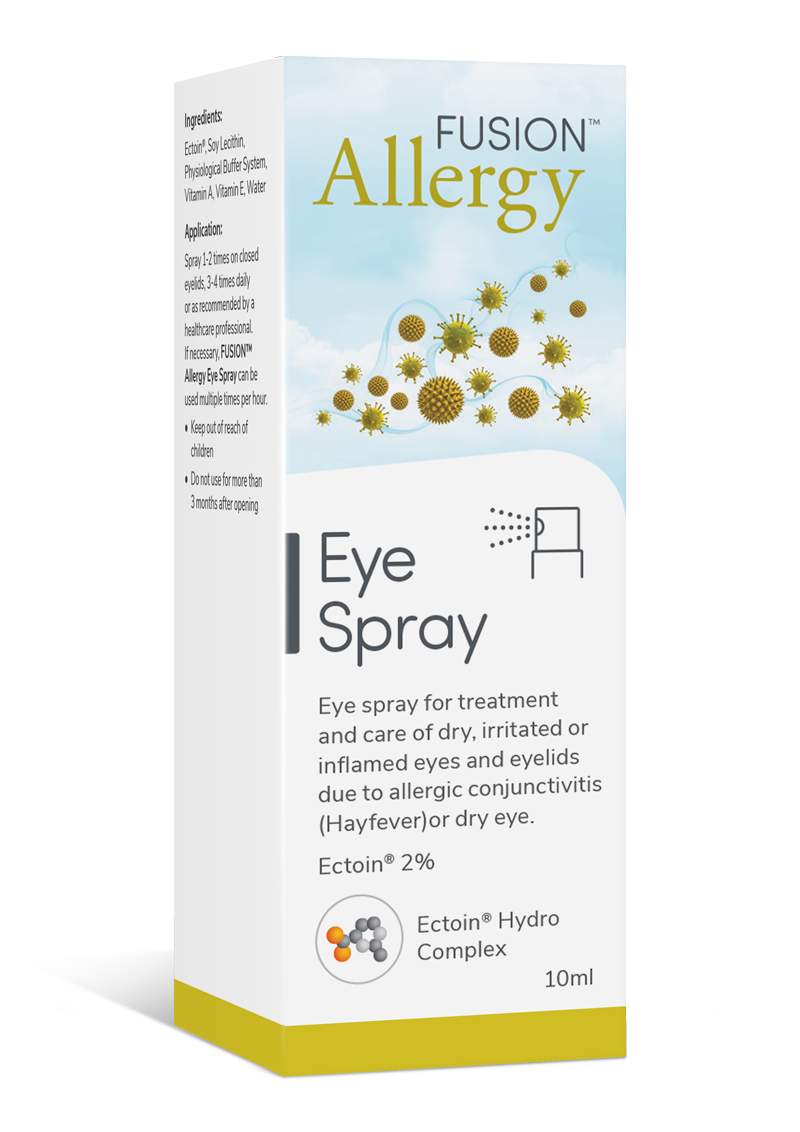 Related products
For allergic conjunctivitis symptoms