Fusion Allergy Lozenges
€6.99
Honey and lemon flavour lozenge for the treatment and prevention of allergic symptoms in the mouth and throat, caused by allergens such as pollen, house dust or animal hair
Also available Boots, Lloyds Pharmacy and all good Pharmacies nationwide
Product Information
Preservative free
Based on 100% natural ingredients
Suitable for children 6 plus
Suitable for vegetarians
Reduces allergic symptoms like sore throat or itchy palate
Stabilises the cell membranes of the mucosa in mouth and throat and prevents irritations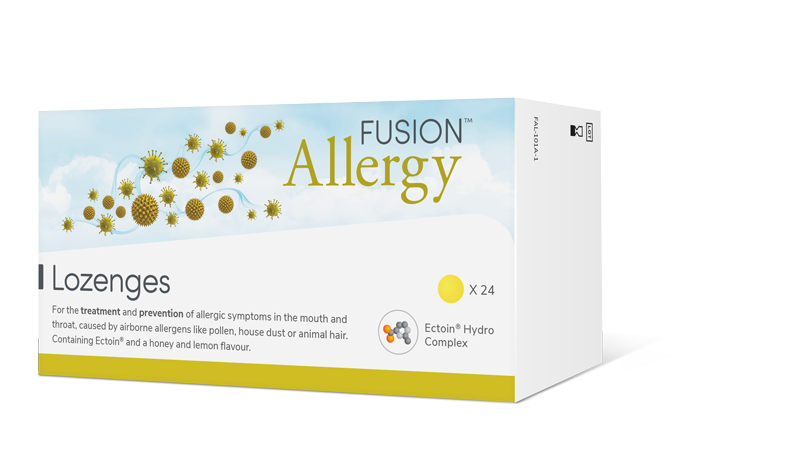 How to Use Fusion Allergy Lozenges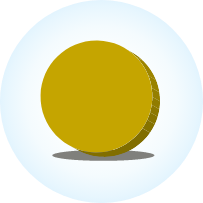 Dissolve 1 lozenge slowly in the mouth every 3 hours or as often as required. Do not use more than 10 lozenges per day.
Always read the label and instructions for use
How Fusion Allergy Lozenges Work
Fusion Allergy Lozenges form a natural and moisturising protective shield on irritated mucous membranes in the mouth and throat.
They stabilize the cell membranes of the mucosa in the mouth and throat and prevent irritations.
The proven effects of Fusion Allergy Lozenges are based on 100% natural ingredients.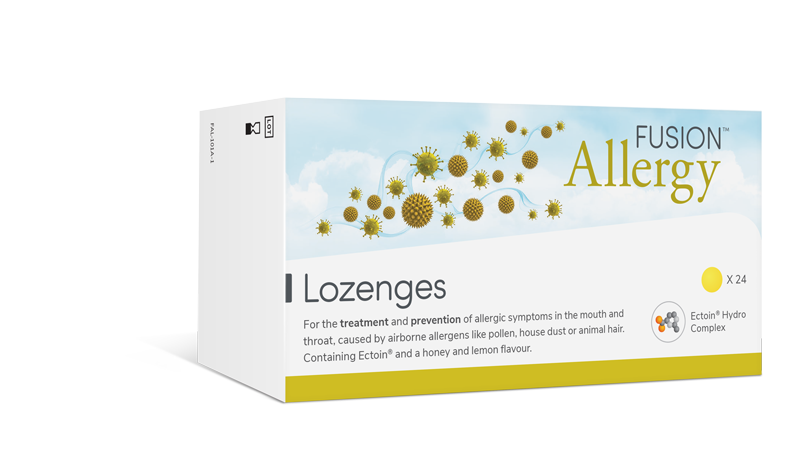 Related products
For allergic conjunctivitis symptoms